There is nothing more frustrating than trying to use your Apple device and getting that dreaded error message letting you know that Safari can't open the page because Safari can't establish a secure connection to the server. But, what are you supposed to do about it?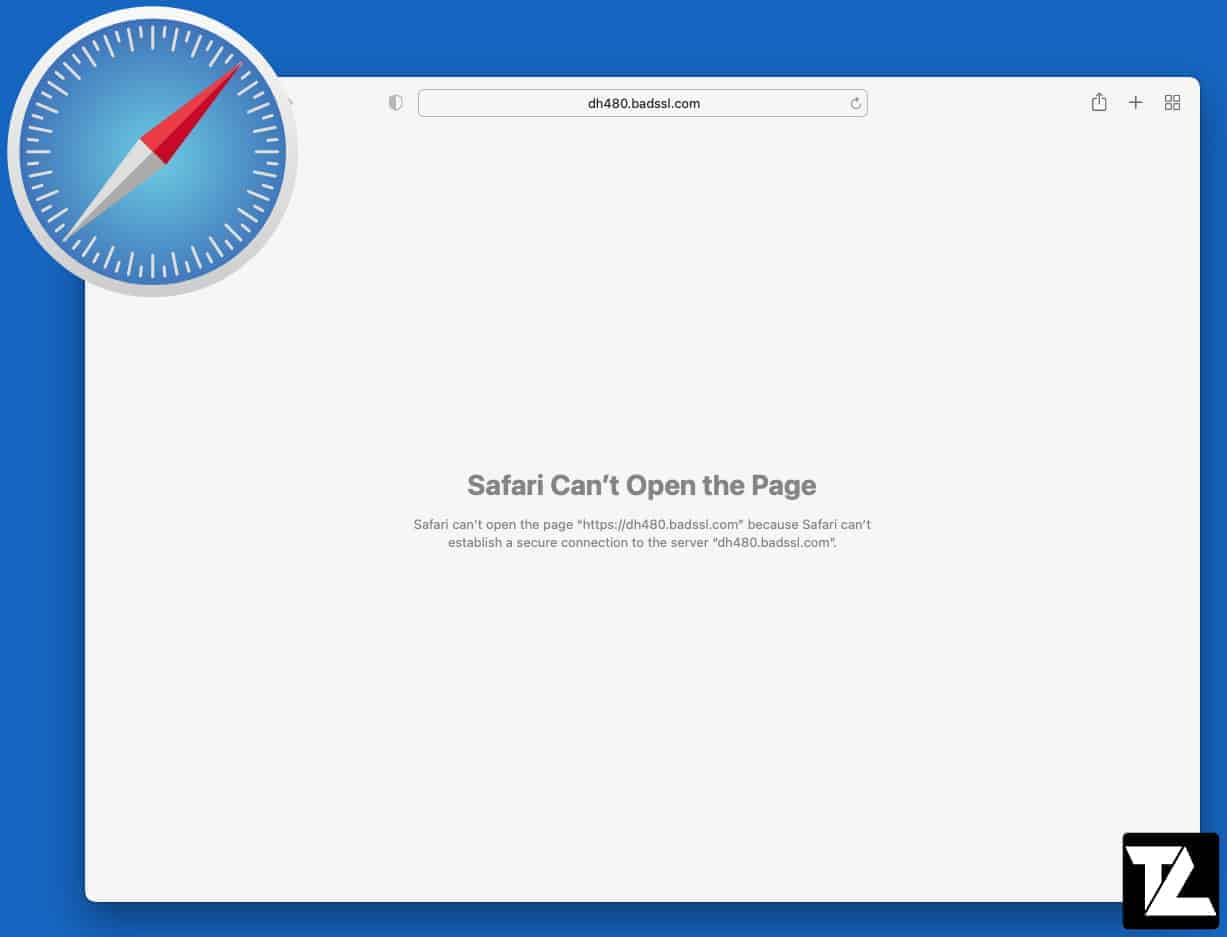 Why Can't Safari Establish a Secure Connection?
When Safari loads a new website, it will check if that website is protecting your data by using secure encryption. If the Safari browser cannot verify this, it might show a warning message. Or Safari might just not load the page.
The reason is that encryption is essential in protecting your security and privacy while online. If a website you're trying to reach doesn't use a secure connection, third parties might find a way to monitor and record everything you are doing on the site. It could lead them to learn about your browsing habits, or worse, they could even know your login details for things like your bank account.
How Do I Know If Safari Established a Secure Connection?
On Safari, it is easy to check if the browser has established a secure connection or not. Simply, look at the top of the screen where the website URL is.
If you see a grey lock icon before the URL, that means the website is secure in a fundamental and basic way.

If the lock icon is green, the website is much more secure than the grey lock website.

If it says "Not secure" instead of a lock, then that means the website is not secure, and you should stay away from it.

How to Fix Safari Can't Establish a Secure Connection to the Server
Usually, when Safari can't establish a secure connection to the server, the website you are trying to visit is dangerous. But, it is not the case always, and the error can still show up when trying to go to websites like Google or Facebook. Look below for some ways to fix Safari cannot establish a secure connection error in those cases.
Double-Check The URL
Sometimes, entering the wrong web address by mistake can take you to an unsecured website; it is best to double-check you have the correct address.
Click on the web address bar at the top of the screen to see the full URL.

Check the website to make sure it is correct (i.e., spelling mistakes, .com instead of .gov, etc.).

Once any errors are fixed, attempt to revisit the website.
Browse In New Private Window
Sometimes, the error might be a one-time thing, and an excellent way to check, is to open a new private window in the browser to see if the error is still showing up; if it shows up, it is clear you might need to try some other methods listed below.
On a Mac:
Open Safari on your Mac.
Select File from the top left corner of the menu.
Select New Private Window.  Alternatively, you can press Shift + Command +N keys together to open Safari private window.

Now try to visit the site you were having trouble with and check if it resolves the error.
On an iPhone, iPad, or iPod:
Ensure That The Website's Certificate Is Trusted
Sometimes, you might have to check to see if Safari trusts the website's certificate.
On a Mac:
Open up the site that Safari cannot establish a secure connection with.
Go to the address bar and click on the lock icon.
Select the "more information" option.
Select the "View Certificate" option to see which certificate the site uses.
Select the "Details" tab, then tap the Command and Space keys on your keyboard at the same time.

Search for the certificate of the site you can't reach.
Adjust Date And Time On Your Apple Device
Sometimes, your device might have an incorrect date and time settings that can give a lot of different error messages, so it is best to fix it.
On a Mac:
On an iPhone, iPod, or iPad:
Open the Settings app.
Click on General.
Click on Date & Time.
Manage Your DNS Settings
On a computer or device, DNS or Domain Name System is used as a directory to help your device get to every website on the Internet. Any problems with your DNS could explain why Safari cannot establish a secure connection. Luckily, it is free to change your DNS; it could even end up making Safari faster.
There are a lot of different DNS services available. Simply find the one that works the best for you and your needs.
On a Mac:
On an iPhone, iPod, or iPad:
Open the Settings app.
Go to Wi-Fi.

Remove the current DNS.

Add the

Google Public DNS or Cloudflare DNS.
Disable Internet Protocol Version 6 (IPv6)
IPv6, or Internet Protocol Version 6, is used to locate and identify everything connected to the Internet. However, some old sites still use an older version called IPv4 which could be the source of the connection error. Simply, disable IPv6 for a moment to fix it.
On a Mac:
Open the Apple Menu.
Select "TCP/IP".
Select the "Configure IPv6" drop-down menu.
Select "Manually".
Set Your Antivirus Software To Trust This Site
Sometimes, antivirus software will mistakenly block a site, but you can force it to trust the site. Each software will have a different process, but they will all look something like the below.
Open your antivirus software.
Find the preferences/settings.
Find the trusted sites option

Add in any more sites you want access to.
Tell Keychain To Trust The Certificate
Sometimes, the reason Safari won't connect is that it does not trust the website's certificate. If you trust the website, you can force Safari to trust it too.
On a Mac:
Open the webpage on a different browser.

Click on the padlock next to the URL.
View the certificates for that website (different browsers will have this option in different places).

Use the search bar to look for the website certificate found while on the other browser.

Double-click on the certificate to be able to view its settings.

Try to visit the sit on Safari again to see if it trusts it now.
Protect Your Online Privacy With A VPN Client
While Safari does a lot to protect your privacy while online, it is not perfect. You can use a VPN, or Virtual Private Network, to get some extra protection on your device. There are a lot of different VPNs in the market, some free and some paid; you just have to find the one that is best for you and your needs.
Try Chrome Or Firefox
Simply using another web browser to view the website can quickly fix the problem as they will not be facing the same errors as Safari because different browsers function differently.
Hopefully, you have now been able to fix Safari can't establish a secure connection to the server problem and know what to do if it ever happens again!