Personal Hotspot on iPhone is one of the most useful features iOS has to offer. With Personal Hotspot, we can share cellular data connection on iPhone with other devices (MacBook, iPad, Windows PC, Smartphone, Tablet, etc.). If you're facing slow speeds when connecting to iPhone Hotspot, then follow the troubleshooting steps listed below on this page.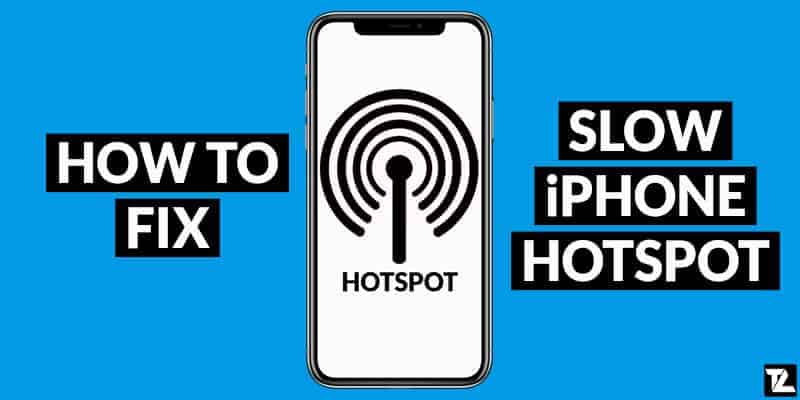 Why Is My iPhone Hotspot Slow?
iPhone Personal Hotspot speed depends on your cellular connection. If your iPhone is on a 3G connection, then your Hotspot speeds will be slow, and if it is a 4G connection with full bars, it should be fast.
Apart from the cellular connection, several other factors may affect your iPhone Hotspot speeds. Factors like the cellular wireless plan, corrupted iPhone network settings, etc., affect your Hotspot speeds.
How To Fix Slow iPhone Hotspot?
Below are some of the troubleshooting steps you can follow to fix the iPhone Hotspot slow speeds issue.
Reduce Network Connection Usage
When using your iPhone as a Personal Hotspot, try reducing network connection usage on your device. It can be done by simply closing all the applications on your iPhone from App Switcher or Recent Apps screen.
For iPhone X and later, go to your Home screen and swipe up from the bottom of the screen to view the apps in the task view; swipe up on the app previews to close them.
For iPhone 8 and earlier, double press the Home button and swipe up on app previews to close them.
Closing the apps from the background reduces network connection usage.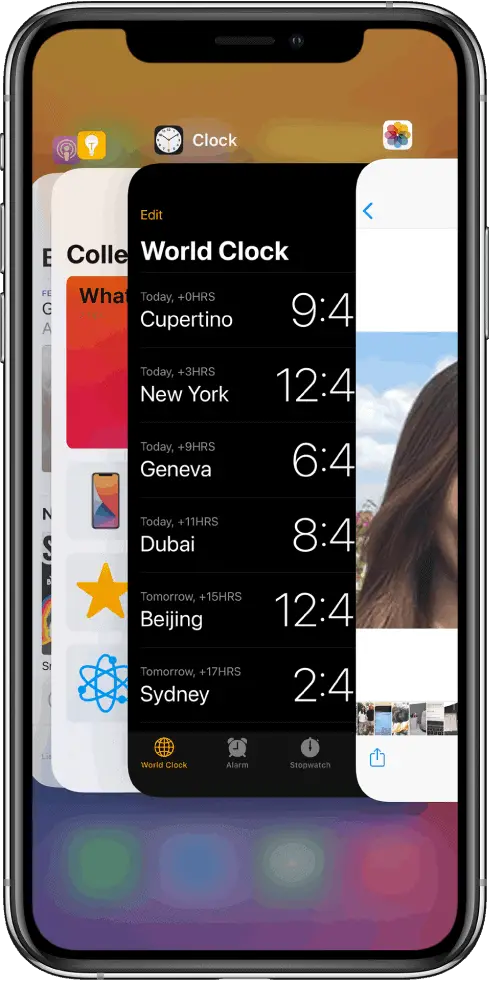 Restart Your Devices
Restart the iPhone and other devices that need to connect to Personal Hotspot. It helps in fixing the temporary software issues by clearing the cache and RAM.
Press and hold the Sleep/Wake button until the red slider pops up to restart your iPhone. Drag the red slider to power off the iPhone.
After 30 seconds, press and hold the side sleep/wake button until the iPhone powers on and the Apple logo appears.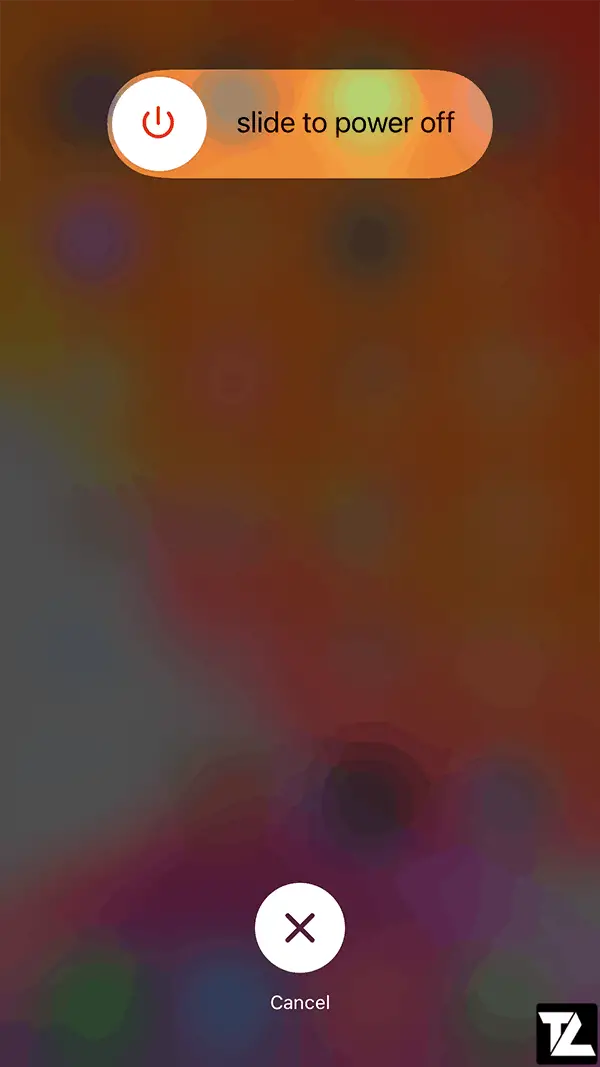 Enable Allow Others To Join Option
If you want other devices to use your iPhone Hotspot, you've to make sure that Allow Others to Join option is enabled in the Personal Hotspot settings.
Try Enabling Maximize Compatibility
Modern iPhones have Personal Hotspot over 5GHz enabled by default. Enabling Maximize Compatibility reverts Personal Hotspot to 2.4GHz. You can try enabling the toggle and check if it fixes the slow iPhone Hotspot problem.
Disable VPN
If you're using a VPN on your iPhone, try disabling it and check the Hotspot speeds. On your iPhone, go to Settings → VPN and turn the toggle off. If you have a specific VPN app installed on your device, turn off the VPN using the app.
Reduce The Connected Devices To Hotspot
Suppose you have multiple devices connected to your iPhone Hotspot. Try disconnecting them to improve the network speeds. Multiple devices connected to a single Hotspot share the network bandwidth, which affects the Hotspot speeds.
So, try disconnecting unwanted devices from your iPhone Hotspot to improve the speeds.
Check If Your Wireless Carrier Supports Hotspot/Tethering
If you can't find or turn on Personal Hotspot, check that your wireless carrier has enabled it and your wireless plan supports Tethering or Personal Hotspot.
Mobile Data Limited / Hotspot Data Limited
Other causes for slow Hotspot speed could be that your monthly data plan is limited by your carrier. Some carriers offer different speeds for cellular data and Hotspot data depending upon the plan subscribed.
It is better to contact your carrier and get more information about the wireless plan you've subscribed to.
Switch To Unlimited Data Plan If You're on Verizon Go Unlimited
According to some Verizon users on Go Unlimited Plan, they've observed that when the data usage goes beyond 10GB, internet connectivity speeds slow down to 600Kbps. However, Hotspot speeds on the Go Unlimited Plan are always capped at 600Kbps.
For the Play More Unlimited plan, the internet speed is limited to 600Kbps only after 15GB of data is used. And for the Get More Unlimited plan, Hotspot speeds slow down after 30GB of data is used.
Update Your iPhone To The Latest Version Of iOS
Software updates are usually packed with numerous bug fixes and performance enhancements. Therefore, updating your iOS device to the latest iOS version might solve the problem with slow iPhone Hotspot speeds.
Reset Network Settings
If everything looks good with your wireless carrier and the wireless plan you've subscribed to, then the issue might be related to corrupted network settings.
Resetting network settings clears your current cellular, Wi-Fi, and VPN settings and restores them to factory defaults.
Reset Your iPhone To Factory Settings
If resetting network settings doesn't help fix slow iPhone Hotspot speeds, the last option is to reset your iPhone to factory settings.
Before you proceed, make a note resetting your iPhone to factory defaults wipes all your existing settings and website login details, but your media and data will remain untouched. However, it is recommended to back up your iPhone before you reset to factory settings.
Contact Apple Support
If you've followed all the above instructions and still iPhone Hotspot is slow, it might be a good idea to contact Apple support and get your device checked.
Was this guide helpful?
Do let us know in the comment section below.