AirPods are wireless Bluetooth earphones built by Apple. They come with W1 Chip, which connects the AirPods with iPhone seamlessly. AirPods and AirPods Pro provide you with the freedom to move around while listening to your favorite music without any wires.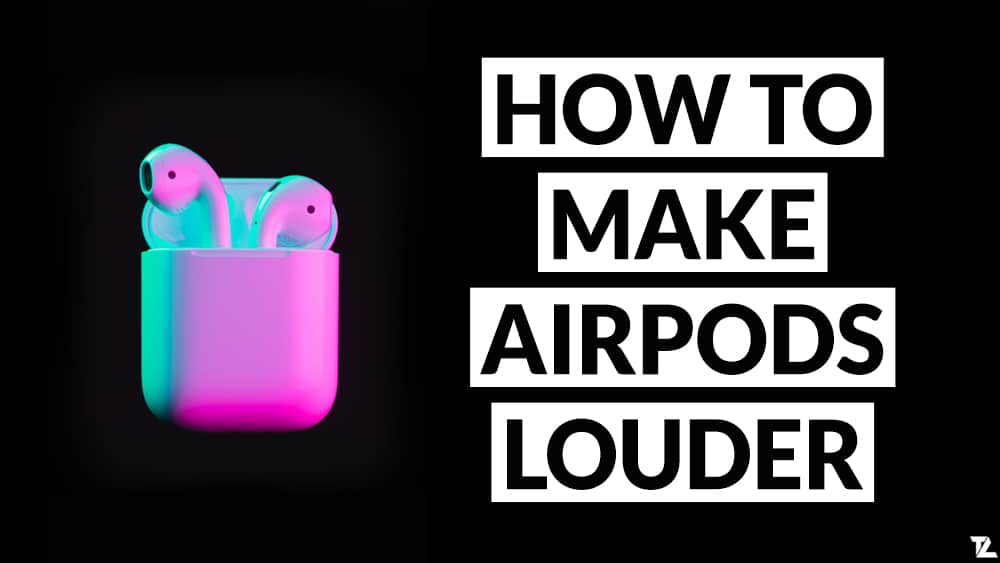 However, sometimes you might face issues with AirPods like AirPods paired but not playing sound on your iPhone or iPad.
when you're in a noisy place, you might also struggle to hear the music or podcasts. The volume on AirPods is usually low, contrary to many people's liking due to the restriction imposed by Apple. Fortunately, there are some practical and straightforward steps you can take to make your AirPods louder without losing the sound quality!
Why Does Apple Restricts AirPods & AirPods Pro Volume?
Apple limits the volume on AirPods and iOS devices to make sure both your speakers and headphones/earphones are not burnt or blown off even at the maximum volume, thus extending their shelf lives. Besides, the low volume on AirPods enhances the user experience by ensuring that it doesn't damage your hearing senses.
However, what inconveniences many people is that you cannot make AirPods louder using their buttons, as they control the audio balance. You can only make AirPods louder using a few tricks depending on which version of AirPods you're using, whether it's the latest one with a wireless charging case or the older versions.
How to Turn Up the Volume on AirPods?
The Apple AirPods variants contain some outstanding earphones and headphones, and one of them is the AirPods Pro, which is among the best wireless earbuds anyone can buy today. However, these devices lack something that is commonplace on rival buds: they cannot adjust the volume via their onboard controls. But don't worry, there are two ways you can use to control volume from the AirPods.
When using the AirPods, touch the surface and swipe up or down to increase or decrease the volume. Alternatively, if you're using a wireless charging case, you should press and hold the pairing button until it asks for a pair. After that, it'll connect itself with your iPhone. Then, you can use volume buttons on your earphones to increase or decrease the volume.
Turn Up AirPods Sound Using Siri
If you have a non-wireless charging case, you can increase the volume on your AirPods by pairing them with iPhone/iPad/Mac and then controlling the volume using the built-in Siri command. Siri can listen to your command, manage your AirPods sound according to your requirements, and provide visual feedback of volume bars.
Here's how you control the Volume of your AirPods using Siri:
If you have the first generation AirPods, tap your earbuds twice to wake up Siri. Then ask Siri to adjust your volume. But if you have the second-generation AirPods, and you've set up "Hey Siri" on your iPhone, say "Hey Siri" and then ask Siri to adjust your volume.
You could also use one of the AirPod from the AirPods Pro to activate Siri. Then, use that AirPod to tell Siri that you would like to change the volume. For example, you can say "increase volume", which will increase the volume in 12-13% increments. Alternatively, you can tell Siri what percentage of increase or decrease in volume you want, such as "Hey Siri, raise the volume by 20%" or "Hey Siri, set the volume to 50%".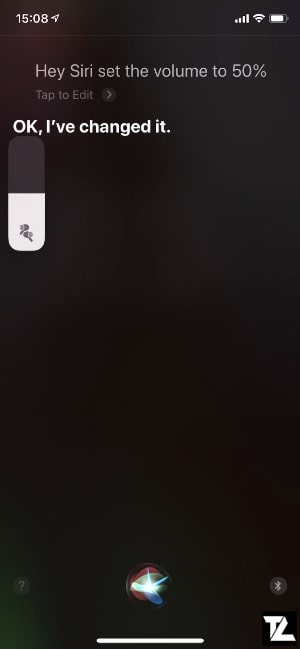 Doing this may help resolve your problem; otherwise, you should contact Apple support if the issue persists.
Check the Music app's sound settings
If your AirPods volume is too low only while listening to the music using the Music app, then it may be because of the misconfigured Music app's settings.
On your iPhone, go to Settings.
Scroll down and tap on Music.
Calibrate Airpods & Airpods Pro Volume
If you feel that your AirPods sound is too low or too high, calibrating will solve your problem. The process of calibration varies for different versions of AirPods.
You might need to calibrate the volume on both your iPhone and AirPods. That's because sometimes, your iPhone and AirPods might have different ideas about what the minimum and maximum volume should be, and you'll need to fix it. Here's how:
First, make sure that you're playing music through your AirPods.
Turn down the iPhone volume to zero.
Turn off Bluetooth.
Turn up the volume all the way again, but this time play music through iPhone speaker.
Enable Bluetooth and reconnect with your AirPods.
Check Audio Balance Settings on iPhone
If you're experiencing low volume on only one AirPod there is a potential issue to do with accessibility on your iOS device. You might have an audio balance accessibility feature enabled which might make one AirPod quite than the other.
On your iPhone, go to Settings → Accessibility.
Scroll down to the HEARING section.
Tap on Audio/Visual.
Check the Balance settings.
Check if the Volume is Capped on iPhone
The volume cap on iPhones ensures that both your speakers and headphones don't blow off or get burnt even at maximum volume. To check if your iPhone's volume is capped or not, you should:
Go to Settings → Sounds and Haptics.
Tap on Headphone Safety.
Tap on "Reduce Loud Sounds".
Tap and drag the slider to set the maximum volume for your headphones.
Fix Volume Fault with AirPods by Restarting/Unpairing
If your AirPods sound is still low even after calibrating, check if the problem is from the iOS device you are using. To check if it's a software issue, restart your iOS device. Also, unpairing your AirPods with iPhone and then pairing it back can help as well.
Here's how you can unpair and pair the AirPods again:
On your iPhone, go to Settings → Bluetooth.
Find your AirPods from the list of devices.
Tap on the "i" next to Connected.
Tap Forget this Device and confirm the action.
Put the AirPods back into the charging case.
Close and reopen the charging case lid.
Press and hold the button on the case until the front light blinks.
Hold the AirPods near your iPhone and pair them again.
Conclusion
You can implement a few tips if you want to make your AirPods louder. First, you might check the volume levels on your phone and see if they're maxed out. Another option is making sure you have all the necessary updates for both the iOS device and Bluetooth connectivity hardware. That will enable you to increase the AirPods volume using the above simple and effective tips.