Pokémon Go is the most amazing augmented reality game which has taken the world by the storm. The game has been downloaded by millions of people around the world and people are having plenty fun catching Pokémons in their neighbourhood. At some places or region finding and catching a Pokémon is one of the most difficult task, may be because of less Pokémons in that region or whatever. So in this tutorial we will show you how to find Pokémon effortlessly on iPhone with Poke Radar for Pokémon Go App.
Poke Radar for Pokémon Go App views all the nearby Pokémons which have been found in your area on the map. The most interesting part is it also shows the time when they were caught along with the trainer who found them.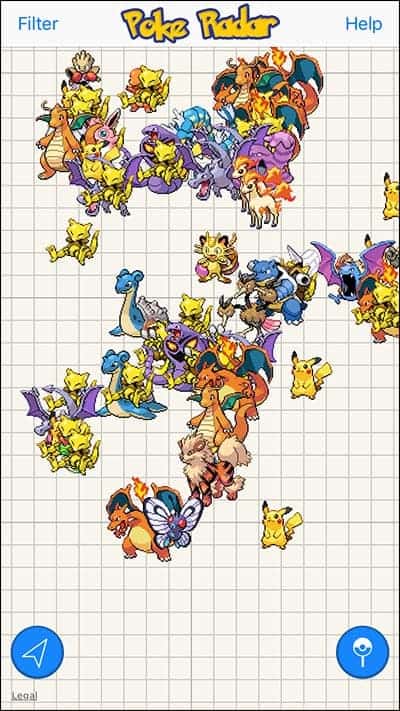 So without any further ado, let's proceed to find Pokémons effortlessly on iPhone with Poke Radar for Pokémon Go App.
How to find the location of particular Pokémon:
Step 1: Download Poke Radar for Pokémon Go App for free from here.
Step 2: Once installed, open the app and tap on Filter in the top left corner.
Step 3: Select the Pokémon whose location you want to find and Tap on Submit.
Step 4: When the Pokémon appears on the map; Tap on it and then on the "i" button next to Pokémon name.
Step 5: In the next screen you will find the info regarding who has caught the Pokémon and at what time. If it was not caught then you can catch it, before anyone does. There is also an option to get direction to that location on map.
That's it! With the help of this tutorial you can Pokémons in your area effortlessly. Do share this tutorial on Facebook, Twitter and Google Plus etc. and helps other in catching Pokémons with the help of Poke Radar for Pokémon Go App.
How may Pokémons have you caught till now? Do share with us in the comment section below.