This tutorial explains how to bypass iPhone Activate and Activate iPhone without SIM Card
Apple iPhones are the best gadgets or Smartphones available out there and everybody likes them. They come with awesome features and security. Among most of the Security features the most popular one is we can't activate iPhone without SIM Card. However the activation process can be bypassed and we can activate iPhone without SIM card. There are couple of methods available to accomplish the task, while some work for some model and other for others. So in this tutorial checkout how to activate iPhone SE/6S Plus/6S/6 Plus/6/5S/5 without SIM Card.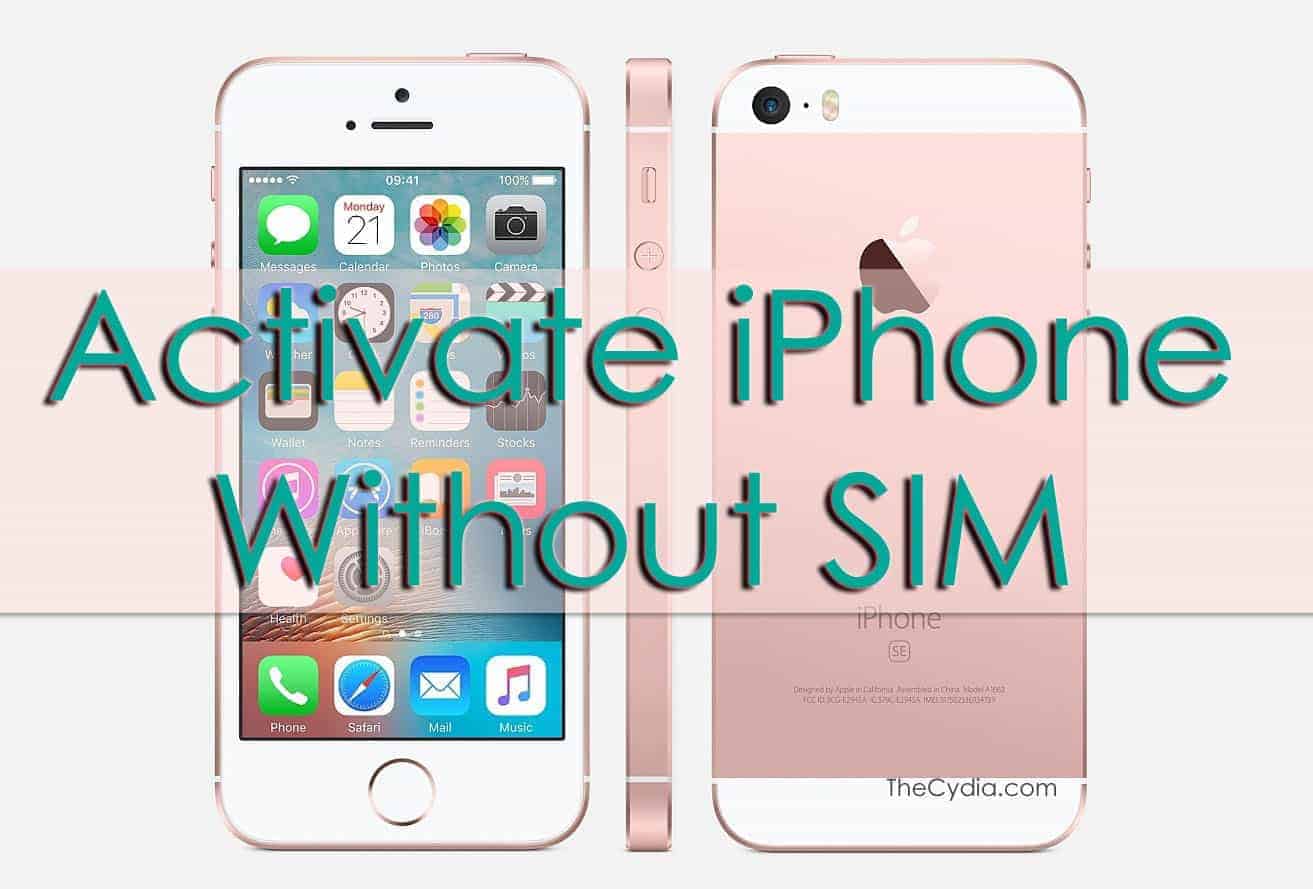 iPhones are meant to be phones having calling feature, while the other iOS devices – iPad and iPod or not. So Apple made it mandatory to install SIM card on iPhone before using it. The first time you start an iPhone you will be taken to the Setup Wizard, where it prompts to insert SIM Card and doesn't go any further as there is no Skip option. So follow the steps listed below and Activate iPhone without SIM Card.
How to activate iPhone SE/6S Plus/6S/6 Plus/6/5S/5 without SIM Card:
Method 1

: Using Emergency Call Feature.

Without inserting the SIM Card on iPhone we can make only Emergency Calls on iPhone. This can be used for our benefit to activate iPhone.

Step 1: Turn on iPhone by holding the Power button.

Step 2: At the activation screen or on the screen where it says no SIM Card installed, press the Home button.

Step 3: An option to make Emergency Calls will be offered. Dial some number like 112 and make a call and immediately press the Power button.

Step 4: Some popups display on the screen; Click Cancel and End the call.

Now you should see the iPhone's Home Screen. This method might not for all iPhones and we warn you that everything should be done quickly before someone picks up the call. As 112 is the Emergency Number it might lead the Police to break into your house. You have been warned!
Method 2

: Use R-SIM / X-SIM to activate iPhone without Original SIM card.

It is possible to activate iPhone without original SIM with the help of R-SIM or X-SIM. Follow the steps on how to do it.

Step 1: Insert your SIM card with the R-SIM or X-SIM into your Phone.

Step 2: Select the carrier from the list or enter the IMSI Code.

Step 3: Confirm and Restart iPhone.

Step 4: After reboot, iPhone should start searching for service and the activation complete message should popup on the screen.
Method 3

: Using iTunes to Bypass Activation on iPhone.

iTunes is the handy piece of software when it comes to iPhone and other iOS devices. It also offers to activate or bypass activation on iPhone without SIM. Follow the steps listed below to know how to use iTunes to accomplish our task.

Step 1: Download iTunes from Apple's official website. It is always recommended to use the latest version of iTunes.

Step 2: Run iTunes on PC or Mac.

Step 3: Connect iPhone to PC or Mac using iPhone compatible lightning USB cable.

Step 4: Once the device is detected by iTunes, the software shows step by step instructions to get the iPhone setup and activated without any SIM Card.

This is how we can activate iPhone SE/6S Plus/6S/6 Plus/6/5S/5 without SIM Card.

Was this tutorial helpful? Then do share it on Social Media sites like Facebook, Twitter and Google Plus etc.

If you face any issues while activating iPhone without SIM then do let us know in the comment section below.